"As the Manager of Education & Vendor Engagement at the World Council of Credit Unions (WOCCU), I have had the pleasure of working with Miranda as a speaker at our annual international conference which is one of the largest Credit Union conferences offered in the world with typical attendance of over 1,800 participants and over 60 countries participating. Miranda was consistently rated the top speaker out of 50+ speakers and received reviews like 'this was one of the most useful sessions I attended, Miranda was the best presenter, she is very dynamic, and unreal- I wish I went to both of her sessions'. She has an incredibly unique way of engaging audiences from all walks of life, including Directors and Executives of Credit Unions that vary in size and complexity. Miranda's renowned reputation and presentation topics draws people in to see her, and her presentation style gives conference attendees an amazing experience. I would strongly recommend her as a speaker at any conference and cannot wait to have her back to speak to our audience again!"
– Kadie Hochmuth,  Manager of Education and Vendor Management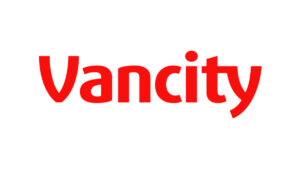 "I recently participated in a Strategic Planning Session conducted by Miranda. This was a terrific strategic planning session. It began with interviews and 2 pre-session planning meetings. This ensured that the session was tailored to our specific needs and concerns. Miranda was exceptionally well prepared; she demonstrated in depth knowledge of our business and the sector in which we operate. Further, she was an energetic and engaged facilitator. She guided us toward our conclusions with professionalism. She was able to pivot as needed and as a bonus has a wonderful sense of humour. We were exceptionally well served and I would highly recommend her."
– Anita Braha, Chair of Vancity and Vice Chair of Stabilization Central

"I have had the pleasure of working with Miranda through the strategic planning process for our organization. Miranda is thorough and employs a comprehensive, pragmatic and iterative approach to the overall planning process working with board and management to narrow the scope and provide laser focus for the actual session.
This isn't my first interaction with Miranda and although she has many positive qualities, two that have always stood for me is her high level of energy and the time and effort she takes to thoroughly understand your organization. As a participant you can't help but be fully engaged throughout the process and as a result of her inquisitive insight and understanding of your organization and industry, she is able to effectively immerse herself into the dialogue and discussions.
In addition to being a master of her craft, Miranda couples light heartedness, patience and a sense of humour with the ability to keep everyone on task and drive outcomes.
I highly recommend Miranda as a skilled facilitator for helping your organization overcome challenges, uncover opportunities and be the best that you can possibly be!"
– Kelly Marshall, Board Chair of Stabilization Central and CEO of Summerland Credit Union

"I have found Miranda to be very engaging in our last 2 annual Strategic Planning sessions. She brings deep experience of the Credit Union System. This insight along with her dynamic style ultimately produced results. Our directors loved the sessions and found them to be of great value. Osoyoos Credit Union has been able to walk out of these engagements with a very clear vision which allowed management to pinpoint operational tactics necessary for our future success." 
– Greg Sol, CEO

"I really value colleagues that can help our team design better outcomes for our members. Miranda does an excellent job of guiding and enabling strategic thinking- and for identifying the real barriers to progress. Miranda has a different approach to the strategic process that we really appreciated." 
– Shelley McDade, CEO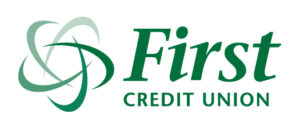 "I had the privilege to work with Miranda through a strategic planning session and merger facilitation. Miranda proved to be very effective at translating our goals and aspirations into effective and meaningful sessions for both directors and senior management. While we were apprehensive about multi-day virtual sessions, Miranda provided an engaging and interactive environment that resulted in new strategic insights and deeper relationships amongst the participants."
– Guy Chartier, Board Chair

"As a facilitator Miranda reads the room well, knowing when to let participants discuss and discover their own answers, when to step in and direct attention to course content, and when to share her wealth of anecdotal experience. She also does a great job of relating how different organizations might handle similar issues within the scope of their size and budgets, making her teaching equally relevant to both large and small."
– Jeff Dyck, Director

"This fall we had the privilege of working with Miranda to develop our strategic plan. Our board and management team were very impressed with how she was able to keep us all engaged. Miranda is energetic and passionate about governance and has a talent for asking the tough questions that need to be asked. We came out of it with a plan that was not cookie cutter, it was authentic, genuine and in our words. This tailored service was exactly what we hoped she would deliver. Crossroads looks forward to working with Miranda in the future." 
– Jeff Bisschop, CEO
"Miranda presented to Crossroads Credit Union Board and Management Team. It was very helpful and relevant for our strategic planning process. She is an excellent leader and was able to stimulate vigorous discussion among all participants during the session. She also provided excellent follow-up with the Management Team to assist with the implementation of the new strategic plan. I highly recommend Miranda."
-Walter Ostoforoff, Board Chair 

"Miranda has been an excellent addition to our Cusource faculty, and consistently achieves excellent ratings from our participants. She goes beyond expectations and holds herself to high standards. With her consulting skills, Miranda is able to probe needs and ensure that she is delivering value and the best deliverable possible. Miranda is exceptional, and I would enthusiastically recommend her."
– Korinne Collins, VP Professional Development & Events